Grow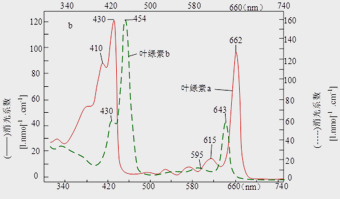 lighting is for plant grow. In this application LED light helps plant on photosynthesis when there is no sunshine at night or shunshine is not enough during daytime. For this kind application, spectral sensitivities are different for different plants. The typical sensitivity is:
Therefore, we use red LEDs of 660nm and blue LEDs of 460nm to make our LED grow lights. However, plant needs red light and blue light are in different level during its grow stage. Therefore, it is very important to control intensity of red lights and blue lights for grow lighting.
Our LED grow lights are quite similar to LED industrial lights, but made of blue LED and red LED both from CREE.
There are three kinds of mounting methods. Bracket, wall mounting and suspension cable.
All our lights can equip our LED control system, as Zigbee, PLC, DALI and dynamic timer. By the control systems, you may dim the intensity of light and monitor light's status.
Series name

2180-P

2181-P

2182-P

2183-P

photo

Power[1] available(W)

60,120,180,240,
300,360,420

30,60,90,120,
150,180,210

60,120,180,240,
300,360,420

30,60,90,120,
150,180,210

Light name

LELUI22180-P(CREE)
LELUI42180-P(CREE)
LELUI62180-P(CREE)
LELUI82180-P(CREE)
LELUIA2180-P(CREE)
LELUIC2180-P(CREE)
LELUIE2180-P(CREE)

LELUI12181-P(CREE)
LELUI22181-P(CREE)
LELUI32181-P(CREE)
LELUI42181-P(CREE)
LELUI52181-P(CREE)
LELUI62181-P(CREE)
LELUI72181-P(CREE)

LELUI22182-P(CREE)
LELUI42182-P(CREE)
LELUI62182-P(CREE)
LELUI82182-P(CREE)
LELUIA2182-P(CREE)
LELUIC2182-P(CREE)
LELUIE2182-P(CREE)

LELUI12183-P(CREE)
LELUI22183-P(CREE)
LELUI32183-P(CREE)
LELUI42183-P(CREE)
LELUI52183-P(CREE)
LELUI62183-P(CREE)
LELUI72183-P(CREE)

Light pattern

Installation style

Optional controller

Zigbee, PLC, DALI, DCF77 dynamic dimmer for dimming and/or monitoring. And all can connect to photo sensor and motion sensor.
Note 1.
All lights are made of CREE LED and Meanwell driver. In this case, power of module is 30W. However, we do use LED from Epistar to make module in 20W. Therefore power in n*20W are available if we use modules made of Epistar LEDs.